I need a  top of the art wordpress templates for my new web site, which has a very good traffic ( http://www.obviousidea.com ) , it is a web site where different products will be available in the showcase.
so it is products / software oriented, with the need to display differents category ( online web apps, windows software and application, photo oriented products, but also iPhone & iPad apps )
the purpose of this post is to select and list the best web site to find the WordPress template of your dream :


http://www.templatemonster.com/wordpress-themes.php
good old web site providing templates and model for popular CMS, it is not limited or specialized to WordPress, but a website I know since a few years already. Price starts around 50$ and you may have an option to have someone installing it for you.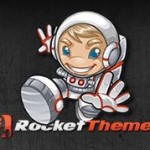 http://www.rockettheme.com/wordpress
Suggested by a friend when I asked by twitter and facebook for a suggestion list of references. I didn't navigate too much, but worth to be listed ( Price starts from 50$ )
they have also phpBB theme, but finally, due to the lack of feedback for phpBB SEO mod and the possibility to add facebook connect to a phpBB3 forum, I prefered to invest a few $$ and I purchased a Vbulletin forum :  http://forum.obviousidea.com . But.. soon I will probably look for provider for a Vbulletin style / interface / theme / templates , whatever how they call it.
http://www.woothemes.com/
Woothemes is specialized into WordPress templates, with very smart business prices, ( buy 1 , get 3 free ), also with membership subscription. I like the woothemes website designs, but I didn't search too much yet in their template database. Nevertheless, I know it is very popular provider for WordPress as their logo ( bottom right of live templates ) is visible in a lot of popular blogs.
and the best one ( on my humble opinion ) is :

I like the quality of the templates, not limited to offer a good look but also with nice features to make your daily post easier to manager, it is definitly the one I m looking first.
I bought some code from them already at http://codecanyon.net/
it works with a deposit system, so you can make a deposit and use the credit for differents items ( not only the templates )
If you have any suggestions for more web site like this, please share in comments
*** MORE to be updated ***
http://www.wordpressthemes.com/
http://www.blogohblog.com/
http://www.wpthemegenerator.com?prd=brainfight